Ms. Megan G. - Owner/Artistic Director
Megan Park is the owner and artistic director of Chance 2 Dance Studio. Megan has a dance career that spans over 30 years. She began dancing at the age of six at Dance Unlimited in Van Buren, AR, and is trained in ballet, pointe, lyrical, tap, jazz, and hip hop. She was a ballet and jazz instructor for Dance Unlimited for four years. In high school, Megan danced for the Van Buren Pointer Prancer dance team and was captain her senior year. While in high school, she was a two-time National Dance Alliance All-American and Universal Dance Association All-star, and had the opportunity to dance in the Macy's Thanksgiving Day Parade in New York City in 2001. In college, Megan was a dancer for the University of Arkansas Pom Squad for four years (RBI Girl for one year). She graduated with a degree in Chemical Engineering and began her career in Tulsa, OK. While in Tulsa, she danced professionally for the Tulsa 66ers NBA D-League dance team. She was a ballet, pom, jazz, and competitive dance instructor for four years at Miss Kristy's School of Dance in Broken Arrow, OK. After moving back to Arkansas, she was a jazz and competitive dance instructor for two years at Little Rock School of Dance. Megan has also won multiple choreography awards.
Megan loves being a part of Van Buren and serving the community and surrounding areas. She is a serves on the Center for Arts and Education Board of Directors, Young Actors Guild Board of Directors, Van Buren Chamber of Commerce Board of Directors, and the Greenwood Fine Arts Academy Board of Directors. She is always looking for ways to expand and share her love of dance with even more students!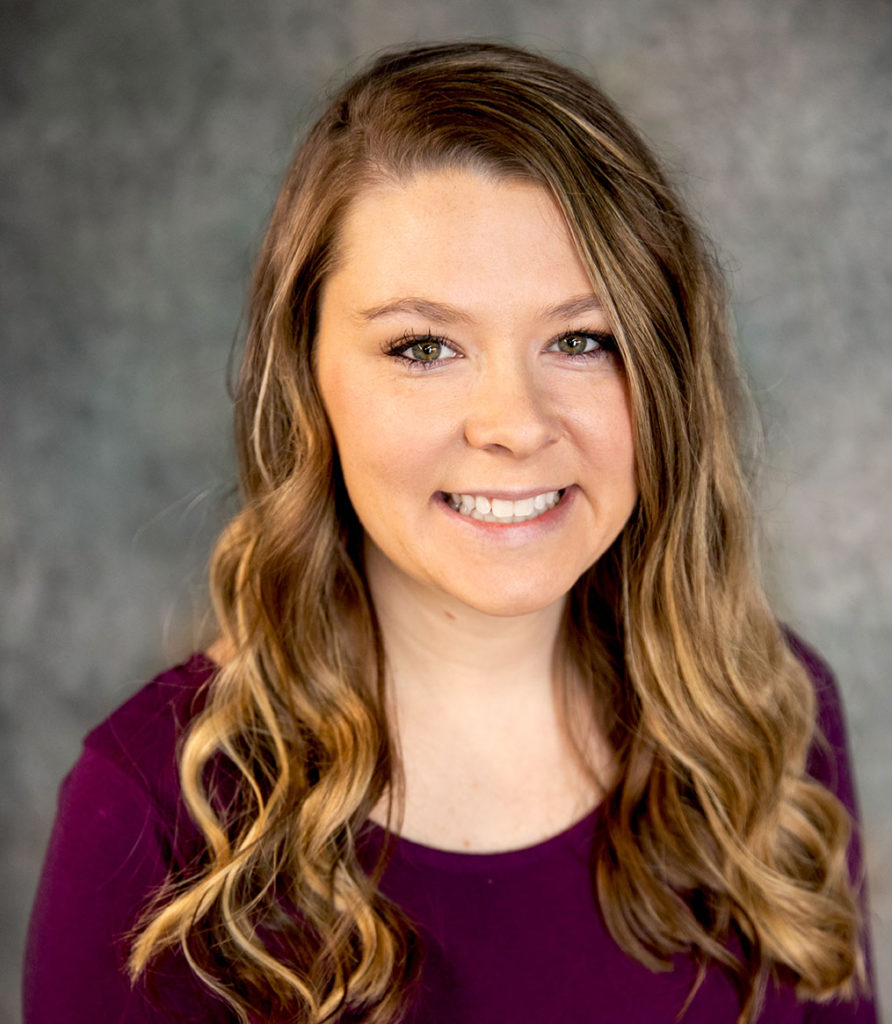 Ms. Parker - Co-Director of Travel Competitive Dance Teams/Instructor
Parker Montgomery is a former dance studio owner and has been teaching and coaching dance for 10 years. Her love of dance started in 8th grade when she joined the Coleman Junior High Steppers dance team and was a two time NDA All American Dancer and helped lead the team to two state championships. She was then on the Van High School Pointer Prancer dance team and won another state championship! Parker has taught ballet, jazz, hip hop, acrobatics, tumbling, contemporary, lyrical, and coached pageantry. She has choreographed award winning pieces for school cheer and dance teams in Arkansas, Oklahoma, and Georgia. Parker's biggest passion is coaching competitive dance where her choreography has won multiple titles and special awards, including a National Choreography Awards in 2019 & 2020. Parker is married to her husband Ryan and they live in Van Buren with their 3 year old daughter Finley Ruth.
Ms. Parker is the co-director of the competitive dance teams in Van Buren and teaches several recreational classes in Greenwood. Parker is excited for another year at C2D!
Ms. Kacee - Co-Director Non-Travel Competitive Dance Team/Instructor
Kacee Montgomery grew up in a small town in southern Colorado. At an early age, she fell in love with the art of dance. She grew up competing and performing on several dance and cheer teams. In college, she discovered a newfound love for choreography. She graduated from Colorado Mesa University with her BFA in dance in 2016. From there, she moved to Orlando, FL and spent a year working in Walt Disney World. She moved to Fort Smith, Arkansas in the summer of 2017 and has since been pursuing her career in dance. She loves theater and has a strong passion for the stage.  Kacee is very excited to teach at Chance 2 Dance in Van Buren.
Ms. Chara - Performance Team Director/Instructor
Chara Dean is an Alma High school graduate of 2022. She has been dancing since she was 10 years old and started dancing competitively at age 12. She was apart of the Alma Dance program for 5 years where she was in 4 of the AHS dance shows and got to choreograph a dance 3 of those years. Throughout her dance experience she has gained knowledge in hip hop, jazz, contemporary, pom, kick, and ballet. She is starting her 2nd year of coaching and her 1st year at C2D! She is most excited to watch her dancers grow not only in their skill but in their confidence! 
Mr. Quincy - All Star Cheer Coach/Instructor
Quincy Williams is a Northside high school Alumni!  He is a 1x NCA National Champion and 1x NCA Silver National Champion.  Quincy has been coaching cheerleading and tumbling for 7 years. He is currently a 4th year NCA staff instructor and has a strong position for teaching children. Quincy coaches cheerleading at Steele Athletics in Fayetteville, AR!    He studying to receive a bachelors in science at UAFS. Mr. Quincy is more than happy to provide his knowledge and fun learning style to the Chance 2 Dance family in Van Buren!
Ms. Tessa - Instructor
Tessa Clemmons has been dancing for over 20 years. She took instruction at Dance Unlimited in Van Buren for over 10 years. She participated in competition dance teams throughout junior high and high school. She was a 3 time NDA All-American and a 2 time UDA All-Star, and was Captain of the state award winning Pointer Prancer dance team in high school. After graduating, she taught dance and choreography professionally for 5 years in Austin, TX and Houston, TX. Tessa currently has a degree in Culinary Arts and works as the Assistant Director of Child Nutrition for the Van Buren School District. She resides in Van Buren, with her husband, Blake, and two sons, Ace and Revan. Tessa is thrilled about teaching new dancers, and watching their confidence and grace grow through dance in Van Buren!
Ms. Victoria - Instructor
Victoria Archer began her dance training at age four with Western Arkansas Ballet's
Academy. She joined Western Arkansas Ballet's pre-professional company in 2010, and
has performed notable roles including Carabosse in The Sleeping Beauty, as well as
Clara, Mirliton, and Lead Arabian in The Nutcracker. Victoria has spent summers at
multiple intensives across the country, including two consecutive summers at Portland
Festival Ballet studying under John Magnus on merit scholarship. She has also been a
recipient of the Amanda Dooley Choreography Scholarship, which she used to study
under Leslie Pessemier at the Glenda Brown Choreography project, becoming the
youngest choreographer ever accepted into the program at age 15. In 2016, she
became an Emerging Choreographer through Regional Dance America with her
contemporary piece, "Frission."  While studying history and creative writing at UAFS,
Victoria continued her dance career and has been included in several local productions,
runway shows, music videos for national acts, and both choreographed and danced in
promotional brand videos. Victoria has recently completed the first level of the Bolshoi Ballet Academy's teacher training program.  She passed her exams with commendation.  Victoria is so excited for her first season at Chance 2 Dance in Van Buren and Greenwood!